It's been a long while since we've heard much from the Barenaked Ladies' camp. Steven Page's drug scandal in July 2008 was hushed within the month, if you follow the dates on the associated stories in the press. The hoopla did make
the cover of MacLean's magazine
, but beyond that, the newswire went quiet. The last info I managed to find was in November, when Jason Priestly inexplicably made the rounds defending his fellow Canuck:
_____
BNL's frontman 'upset' by drug scandal: PriestleyUpdated Thu. Nov. 27 2008 10:50 AM ETThe Canadian Press
[ click to read full article; truncated version below ]
TORONTO --
Former "90210" hunk Jason Priestley says he was as stunned as most Barenaked Ladies' fans when his longtime friend Steven Page was convicted on drug charges earlier this year.
The Vancouver-born actor, who forged a relationship with Page and other members of the quirky pop group in the 1990s, says he is among several friends rallying around the singer in the wake of Page's cocaine arrest in upstate New York.
"It was surprising," Priestley said Wednesday of the summer drug scandal in which Page was caught near Syracuse with cocaine.
"(I offered) all the support that he needed and whatever he needed to help him, whatever I could do to help. And I think everybody offered him that same support, how could you not?"
Last month, a New York state judge said Page would be acquitted of drug charges if he stayed clean for six months. Priestley said his friend is doing well, but is "upset" that he got caught up in the situation to begin with.
The former teen heartthrob said he planned to hang out with members of the Barenaked Ladies while he's in Toronto this weekend to host the Gemini Awards, which honour the best in Canadian drama, comedy and variety TV.
Priestley will be handing out trophies along with current "90210" star Shenae Grimes, who will appear as a presenter at Friday's glitzy gala.
[...]
Priestley said next September could also see a special DVD release of "Barenaked in America" to mark the film's 10-year anniversary. He said it would include extra footage and bonus material.
[...]
_______
Not exactly what you'd call "news". But after some digging, I did find
one source
stating the following:
On October 28, Page appeared in court in Fayetteville, New York. Charges against him and the two women were reduced to misdemeanor possession. If Page complies with the terms of the arrangement for six months, including drug screening, the charges will be dropped.
So we wait until April, then, to see if Stevie can keep himself out of trouble.
Also interesting - but not surprising whatsoever - is the radio silence following
the death of John Travolta's son, Jett
. The latest news from that camp has steered all attention away from the strange circumstances surrounding the tragedy, and has instead been focusing on
the alleged extortion plot visited upon the Travoltas by a paramedic
. A good PR move, really; it makes John and Kelly revert firmly back into Victim Mode, and makes others look like The Bad Guys. I'm curious about what the paramedic knows that would have been worth so much money, though... Stay tuned on that one.
Other celeb scandals, as I'm sure 99% of the planet now knows, are
much
more visible. For example...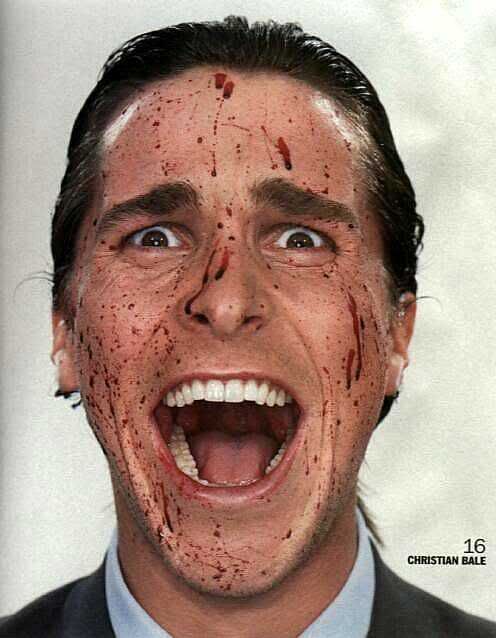 (I do love that picture. And from here on in, I'd say it's a good idea to consider this post
VERY NSFW
.)
Christian Bale has offered an apology
for the embarrassing freakout he had (also in July of '08 - was that a bad month for the star set, I wonder?) on the set of the upcoming
Terminator
film. If, by some strange chance, you haven't heard the audio or read a transcript of the expletive-laden outburst, you can find both
in this post from OhNoTheyDidn't
(just scroll up to access the links to the 4-minute long tirade; reading it just doesn't do it justice). Celebrity insanity at its finest!
I'm glad he's apologized, but I have to wonder if this will have any lasting effect on his career. Maybe, maybe not. Strange what people hold grudges about, y'know? Everyone got back to adoring
Alec Baldwin PDQ after he was recorded in 2007 calling his 11-year-old daughter a "thoughtless little pig"
. Many would argue that's far worse than having it out with a colleague on a film set...but Baldwin never missed a step, and his Emmy shelves get more crowded all the time. Perhaps Christian Bale will be similarly fortunate in getting his once-adoring public's forgiveness.
(If you haven't heard it yet, the
dance remix for "Bale Out!"
is not to be missed. The "video" is below, although it's just a montage of photos featuring Bale looking crazy.)
This wouldn't be a post worth making if I didn't add one last list of Actors Gone Nuts. In my travels, I came across
ReelzChannel.Com's collection of "WHEN ACTORS ATTACK!"
, a top ten list of the best (and weirdest) outbursts from famous folks over the years. I have to say that Casey Kasem's rant made me laugh the hardest, but the Quentin Tarantino interview is just squirm-worthy enough to enjoy, and...well, there's not much surprising about the likes of Bill O'Reilly going off on people, is there? (Be sure to check out someone's
clever mashup of Bill versus Bale
; it's bloody hysterical.)
One of these days I'll have to make up my OWN list of favourite celebrity meltdowns. But for now, the above bits o' scandal should tide us all over, yes?