Since Martin's passing on July 6th, I've been very much at a loss for words...or, at least, for the
right
words. My first draft of this blog entry took five pages just to explain how our paths first crossed in 1997; a second draft was so disjointed and scrambled that it was clear I wasn't ready to write about him yet. Usually putting my thoughts down on paper, or onto the screen of my laptop, is cathartic...but in the days and now weeks since we lost the man that so many of us loved in so many different ways, I've been surprised again and again by just how shell-shocked I've been left with him gone. Words haven't helped. And considering the fact that it was my writing which sparked our friendship 12 years ago, I've felt even more lost without it.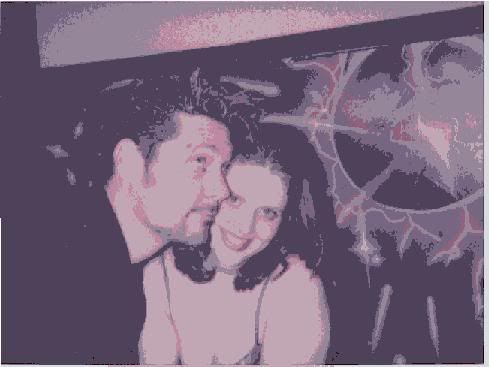 [ click photo to go to Martin's site & hear the on-air tributes done for him by the lovely Dave Marsden as well as a 3-hour 102.1 The Edge special dedicated to him. Sadly, as of 2010, the site is no more. The playlist, however, can be found here. ]
The story of how
Martin Streek
became someone I considered a friend is an amusing one. I've ditched the first draft and will spare you the painstaking details of our rather inauspicious beginnings, but suffice it to say that, when I found myself completely blocked for a writing assignment in university, the divine idea of using Martin's larger-than-life personality as inspiration ended up getting me an 'A'. We hadn't even really
met
by that point, beyond saying hello at the nightclubs in which he worked and I partied, but I could have written epic novels about this man, who was armed with such charisma and energy, with only the barest of introductions. At some point, on a drunken post-party evening on my university campus, my roommate Chris dared me to stop in at UW's computer lab and email this Streek fellow, and to tell him I'd gotten a good grade by virtue of him simply existing. Chris looked up Martin's email address, and I followed through on the dare. You can imagine my surprise, in the midst of a nasty hangover the following day, when I found a response from Mr. Streek himself, insisting that he ought to read what I'd written and asking if I'd send it along to him.
I did. And that led to a lengthy back-and-forth between us via email. He even commissioned me to write more short pieces for him (I suppose my version of him was a flattering one), and eventually, as a token of his gratitude for indulging him, he'd put me permanently on his guest lists at the clubs I loved so much. I was always written down as "Heather/Hilary", a nod to the pseudonym all of my writings for him had borne. When at last we met and had a longer face to face conversation than just a casual hello or goodbye, I knew this was a guy I wanted to get to know better. I'd never met anyone like him before. That's easy enough to say, really, since I was barely 21 at that point...but now, a dozen years later, I can still say I've never met anyone like him. He was unparalleled in so many ways - he was hilarious, incredibly smart, engaging, and there was always so much to learn from him. He had a knack for providing random bits of trivia about nearly
everything
, from music and pop culture to literature and politics, and everything in between. He was a great debater; we had plenty of heated face-offs over the years. The bottom line: There was
nothing
about the man that wasn't interesting.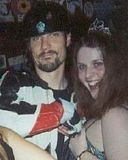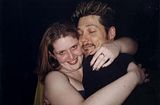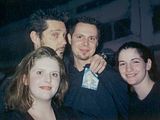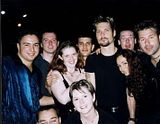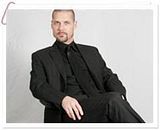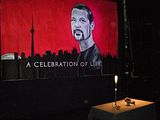 When he and my mother first met, I had no clue whether she would agree with my assessment. But within moments of my introduction, I was impressed by how respectful and genuinely fond he seemed of her. The feeling was mutual. He could relate to anyone, changing like a chameleon to fit every situation without needing to be phony. My mother, a good judge of character, was immediately charmed, and though they only met a handful of times after that first evening, she always had a soft spot for him. It didn't hurt that his admiration for his own mother, Grace, was so plain. Martin could act like a badass, a tough guy, the leader of the crazy three-ring circus made up of Toronto's nightlife and his countless admirers, but he wasn't afraid to pull back the curtain every so often and allow us to see the depth and kindness that were just as big a part of who he was.
We had occasion over the years to talk about serious stuff, too. I remember a lengthy conversation we had about a particularly tough break-up through which he was going, and I felt honoured that he trusted me enough to know that he didn't have to be "on" when I was around. He told me so many great stories about his brothers, about his parents, about his incredible experiences with famous people that most would give anything to have met... If ever I had a friend who wanted to interview him for their campus newspaper, or to photograph him for their portfolio, or to pick his brain about how to break into the radio business, he never hesitated. He was generous with his time and never once made my friends feel as though he was put out in the least. I can't think of anything I ever asked of him that he didn't do.
I could go on for pages listing examples, but two jump immediately to mind. One took place at a birthday party that one of our mutual friends was throwing for me. Despite it taking place on one of his precious nights off, he came by long enough to buy me a drink and give me a hug. I found out later that he'd gone straight to the hospital in a taxi once he left, because he'd hurt his back while skateboarding earlier that day. The guy was in enough pain to warrant medical attention, but he still didn't miss my birthday. That's the kind of man he was.
The other instance took place a few years later. I'd gone to one of his Sunday club nights to see him and visit with friends, and at some point I realized my very expensive and beloved watch had stopped working. Martin fiddled with it for a minute or two, to no avail, and then mysteriously excused himself. Twenty minutes later, he was back, looking victorious and saying he had something for me...and out of his pocket he pulled a watch made of candy. He said he and a friend had "broken into" Sugar Mountain, the candy store down the block from the club, but I never knew what really happened (or if his friend was in fact the owner of the shop). All I knew was that such a gesture was sweeter than the candy itself.
That terrible night and morning, when the reality of Martin being gone forever was beginning to sink in, I was alone. I cried harder than I can ever recall doing before, my sobs coming from a place so deep that I never even knew existed. I'd sent him a goofy note on Facebook less than 24 hours before he died. We'd waved to each other only a few weeks earlier while attending the same concert. He'd scrawled all over my Facebook wall about Peter Murphy, an artist we both love, only days before
that
. It just didn't seem possible that this man, who had fought his way through so many tough moments in his life and was, in my eyes, finally the best possible version of himself...it wasn't possible that he was gone. But he was. He is.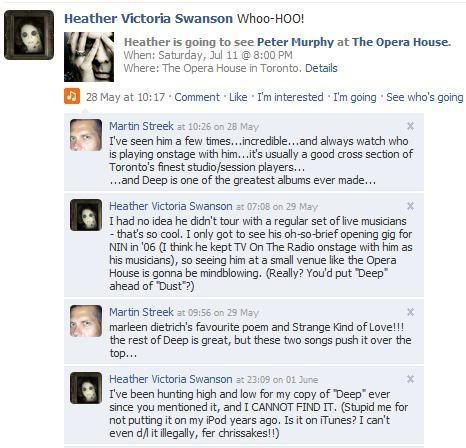 For whatever reason, as I wandered around my house at 5 a.m. in shock, I immediately thought of that candy watch. I'd never taken it out of its tiny plastic bag, and was, even in my disorienting grief, pretty sure I knew where I'd kept it. Sure enough, it was still in the pocket of the purse I'd had with me the night he gave it to me. I'd carried it with me for years; I've no idea why. But that morning, I was desperate to have a tangible piece of my history with him. A touchstone, of sorts. It has been brought out of its dark little hiding place now, and is on display in my house, where I see it every day and manage to smile.
I cried a lot for days. Still do. I cried for myself, knowing I would never again have a silly Sunday morning email exchange with him about x-rated album covers or whatever other fluffy things we'd discuss. I cried for the friends of his who were closer to him than I'd ever been, for I couldn't imagine how much more painful his loss would be for them. And I cried for his family. He loved them so much. I knew that, if they loved him just as much in return (and surely they do), they must be devastated.
In the last three years of his life, he'd given me access to whatever nightlife research I needed to do, because at long last I was going to attempt to parlay my skill (according to him, anyway) for storytelling into a bona fide novel. The central character? Yeah. You guessed it. I told Martin about his alter ego, and he was so supportive any time we talked about my slow-as-molasses progress. He even wrote some words of encouragement on the last page of the rough draft's notebook, addressing me as always by my real name as well as my
nom de plume
. Those scribbles will forever be one of the most precious reminders of him.
I never did get around to telling him that I planned to give the book a title meant to honour him.
This is where I ask for your help. Martin was my muse for so many years; if ever I was stuck for something to write, he somehow managed to kick me back into creative gear. Now that he's gone, I feel like it's more important than ever for me to commit myself fully to finishing this book, the one about which he'd always ask as we drank mochaccinos and caught up on each other's latest travels and travails. It will no doubt break my heart to pick up that pen again, but I want to do him proud. I want to prove that he was right, that I didn't need luck to write it, that skill would get me through. I need you, my friends, to make sure that I don't find any more excuses to drag my feet. I need to not forget what a kick Martin would've gotten out of it, had I managed to finish a proper draft while he was still here.
I will miss him always. He left a void that nothing can ever fill. But maybe - just maybe - finally finishing
"Locked & Cranked"
is the best tribute to him I can ever make. Please, for him, don't let me fail at the last thing I can do in his memory.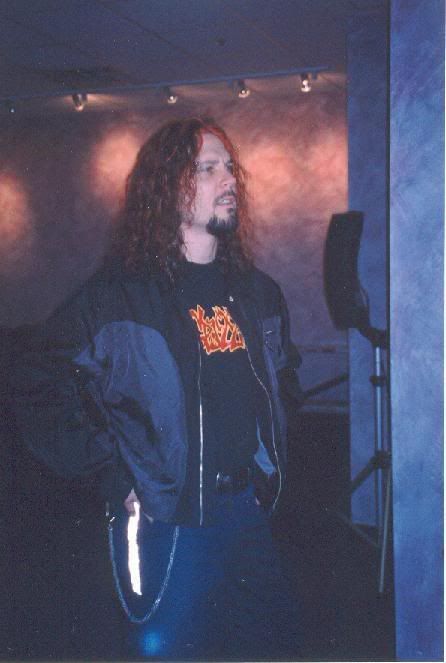 [ ETA:
There are countless news articles and posts floating around in cyberspace about our Martin. Some contain misleading or outright incorrect information. After sifting through far too many, I always come back to the same ones, those that stand head and shoulders above the others, written by people who knew and loved the man. To see him through the eyes of friends other than myself, I highly recommend reading
"Thoughts About Martin Streek"
by Kneale Mann,
"Martin Streek: This Charming Man"
by Alan Cross,
"Martin Streek Remembered"
by Liisa Ladouceur, and
"Martin Streek: RIP"
by Fred Patterson. As mentioned above, the
on-air tribute by Dave Marsden
is an absolute must-hear as well; if anyone knows of a current, working link, please let me know so I can replace it appropriately. And if you must read one "official" news report, the only one I'd suggest is
posted on the website of the Toronto Star
.
]
[ **JUNE 2010:** TO DONATE TO ONE OF MARTIN'S FAVOURITE CHARITIES:
Go to
his legacy page
at the Princess Margaret Hospital website, read the wonderful story about his longtime support, and make a donation in his name to the Ride To Conquer Cancer foundation by clicking on the link to
Martin's page
. To everyone who pledged during NaNoWriMo 2009 and helped us raise $1,000 for the cause, and to all who've contacted me to ask about how you can continue to keep his memory alive by giving: Thank you so very much. I made sure the donation cards reached his brother.
]