July is upon us! Last chance to request (or buy) any of the MP3s from my June Muxtape! (Yeah, fine, so I'm a couple of days late. Shaddap.) You can comment to this blog, or write on my Facebook Wall, if there's something that catches your fancy.
The way it works is this: You can upload your favourite music of the moment (12 songs, I think?), and the site will host them. People can't download from it, so it's legal; they have the option to buy the MP3s from the site, which is cool. (Of course,
legano, ni legano
... I'll send you a song if you ask nicely.) And in the meantime, all you have to do is click on a track on someone else's Tape, and you get to hear the whole song, crystal clear (unlike
Last.FM
or Facebook's
iLike
, for example, where you only usually get 30 seconds of a track).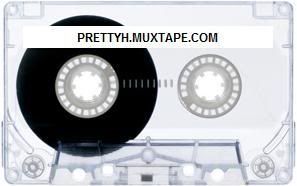 [ Ehch's Muxtape - JUNE 2008 ]


I'll be changing the selections later today, most likely, so do let me know if there's something you'd like. And if you happen to have one of your own (or are inspired to make one 'cos cool people like me and Sephorah are doing it), link me to it! I like seeing what people are listening to these days. It says a lot about someone.

JUNE 2008's MUXTAPE Tracklist:

Econoline Crush - Razorblades and Bandaids

Billy Joel - And So It Goes

Keane - We Might As Well Be Strangers

Tea Party - Walking Wounded

Level 42 - Leaving Me Now

Oasis - Stop Crying Your Heart Out

The Tragically Hip - It's a Good Life If You Don't Weaken

She Wants Revenge - Us

Mono - Life In Mono

Garbage - You Look So Fine

Matthew Good Band - Suburbia

Shaun Verreault - Long Distance Love